About us
New Speed Automotive is a private facility that utilizes an exclusive process to streamline the vehicle modification process for Tricked Out Car Club's members.
New Speed Automotive is driven to push Tricked Out Car Club's vehicles to success at shows and on the track. We enjoy the process and like to maintain our vehicles for safe operations and top performance in all we do. We are also experienced in proper maintenance & car care procedures, cosmetic corrections and more. We love conquering those troublesome auto issues and we sell some of the award-winning products we use often. New Speed Automotive can connect the right skills & parts to your project with ease.

Services
New Speed Automotive offers a wide range of car care products & services that are quality-driven and beneficial to your vehicle and the Bay County, Florida community. Ask us how!

Research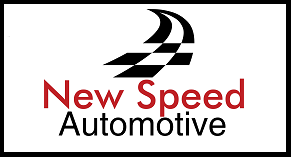 As highly-skilled designers & builders, with life-long interests covering many diverse topics, we also utilize our facilities for new product research & design while always seeking solutions that will simplify complex dynamics.
Tech Lab: (850) 571-7037